This memorial website was created in the sweet memory of my
loving son, Matthew Mullis who was born on July 05, 1987 at 4:04 AM his weight was 7 lbs. 7.6 ozs. and he was 20 inches long and the most beautiful little boy I have ever laid my eyes on. He
passed away on November 11, 2006 at 2:04 AM at the age of 19 in an
automobile accident only 2 short miles from home.
My son was a senior in High School and an honor roll student for the first time in his life; he was going to walk across that stage despite all of those who thought he couldn't and receive his hard earned diploma this year "2007". I was allowed May 24, 2007 by the High School in which my son attended to make this journey for him.
Though its meaning now has changed it was with great honor to have with me my family and many of my son's friends while accepting one of the many great accomplishments he made in this life. With great pride and a very sadden heart later that night I had the privilege of placing in his room his so desired
High School Diploma.
"Matthew your momma is so proud of you. Not one person there deserved, nor worked any harder for there diploma than you."



Like many of his friends he was learning to play the guitar. He also loved computers from aim to myspace, and of course limewire where he would download his music. He was happiest when surrounded by his friends. He was a generous, loving, silly, funny, searching for normal young man. He was my only son and most of all "My Baby".

He was a true momma's boy. He has left behind so many that love him from me, his step-dad, his sister Jennifer, his step-sister Allison, his three step-brothers Joseph, Chase, Austin and his two beautiful nieces Ana and Britani; "God he loves them so much", his Grand-parents mamaw & granddad, his sweet girlfriend Hannah, Nancy and Greg Hannah's parents, and his best friends whom it would take this entire page to list.

He will live forever in our hearts.
He is dearly loved in life and is greatly missed.

Time is moving forward
But the pain remains the same
Six Years have passed now
And nothing seems to change.

You were taken so suddenly
I could never be prepared
For the pain that I would feel
For the deep and dark despair.

A dark cloud descended
Over my world that day
For the loss of my son
There are no words I can say.

I long to see your face
To see you walk into the room
I long to hear your voice
Saying Mom I love you too

I know this will never be
I know this for a fact
But that doesn't stop the longing
The longing to have you back

I can't deal with the pain inside
I feel emotionally shutdown
From the pain that I try to hide.
The pain that's so deep down.

I have asked myself many times
Will it always hurt this way?
Will the pain ever subside?
Will it ever go away?

They say time heals all wounds
I really don't think that is true
I just have to learn to live
With the pain of losing you.

So on this sad day my son
I want to say to you
How very much I love you
And miss you so much too!


The first time ever I saw your face
I thought the sun rose in your eyes
And the moon and stars were the gifts you gave
To the dark and the empty skies my love
To the dark and the empty skies
The first time ever I saw your face
I knew that I would love you forever!!!





GRIEVING SILENTLY

Why must I grieve silently,
When my heart is so loudly screaming?

The emptiness I feel is consuming me,
Oh God, how I wish I were dreaming.

The silence around me is deafening,
For nobody knows what to say.

To comfort this agony I'm feeling,
Since my son went away.

And each day the sun continues to rise,
And the earth is still turning.

Though my world has come to a screeching halt,
No one can ease my yearning.

For a part of me has vanished,
And a part of my heart has died,
And no one can hear my heartache,
Or feel the turmoil I carry inside.

And I'll go on grieving silently,
And exist on a different plane.

And I'll keep my love for him deep in my heart,
Until we see each other again.


I DIDN'T WANT TO SAY GOOBYE
In a room draped in red
I am thinking of you
I am tired, I can't sleep
And for you I will weep

In a flash, you are gone
Yet around me life is calm
I cannot understand
Is this part of the plan?

I get cards with bouquets
But they can't take your place
I have dreams about us
But I always wake up

I can ask all I please
I can beg down on my knees
For a reason, for a sign
But these answers I won't find

And I will weep
Can you hear me?
Can't you tell me why?

I'll go on without you
And what's left for me to do
But to stay where I am
In my world of pretend

And I won't know until I die
If my faith was but a lie
'Til then you'll hear it in my cry
I don't want to say goodbye!!!!






Matthew

Origin Meaning

Hebrew gift of the Lord

Trait: The name Matthew has a distinct image: an outgoing young individualist who is cute, strong, and mischievous and a hardworking, reserved, traditional family man.
MY MOM IS A SURVIVOR

My mom is a survivor; Or so I've heard it said.
But I can hear her crying at night when all others are in bed.

I watch her lay awake at night and go to hold her hand.
She doesn't know I'm with her to help her understand.

But like the sands on the beach that never wash away.....
I watch over my surviving mom; "Who thinks of me each day.

She wears a smile for others.... A smile of disguise!
But through heavens door's I see the tears flowing from her eye's.

My mom tries to cope with death, and to keep my memory alive.
But anyone who knows her, knows it is only her way to survive.

As I watch over my surviving mom through heaven's open door....
I try to tell her that angel's "Protect me now forever more".

I know that doesn't help her... Or ease the burden that she bears
So if you get the chance, go visit her... And show her that you care.

For no matter what she says.... No matter what she feels.
My surviving mom has a broken heart "That time won't ever heal".

A Son
A Brother

Questions without answers is all that is left.
And empty room with no movement where you once slept.

A broken mom and a broken sister seaching every moment for the life once known as my Son, as my Brother.


The tears we cry as time slips slowly by reminds us painfully of all the why's that now fills our lives.


The only thing that has remained the same is the love and now the pain.


A mom , a sister now living without a son, a brother.
Our hearts forever broken; our dreams forever shattered; our life forever changed.

Questions without answers is what we have left.

And empty room with no movement where you once sept.

By: Carol Ragsdale

(mom)

Thank you Rhonda for this perfect graphic!

Try To Understand

Last night while I was trying to sleep,

My son's voice I did hear

I opened my eyes and looked around,

But he did not appear.

He said:"Mom you've got to listen,

You've got to understand

God didn't take me from you, mom

He only took my hand.

When I called out in pain that night,

The instant that I died,

He reached down and took my hand,

And pulled me to His side.

He pulled me up and saved me

From the misery and pain.

My body was hurt so badly inside,

I could never be the same.

My search is really over now,

I've found happiness within,

All the answers to my empty dreams

And all that might have been.

I love you all and miss you so,

And I'll always be nearby.

My body's gone forever,

But my spirit will never die!

And so, you must all go on now,

Live one day at a time.

Just understand-

God did not take me from you,

He only took my hand.

Written by Susan R. George Shipman
This boy came into the world with so much energy and imagination. From the very beginning he loved guns and knives. His toy box was a huge crate that his dad brought home from work that covered one entire wall in his room. He never asks to go to Toys R Us but always to Toys for Me. He had every toy imaginable and was in middle school before he decided to give most of them away, and get rid of the oversized crate.



Matt-Matt on Granddad's Loader
Matt's first real and only job was working for J&J Grading he worked for his Uncle James the entire summer of 2005. It was during that summer that Matt learned what hard work was all about and how important his education was. His dream for the future also came from working that job, he had plans of starting his own company "Matt's Landscaping" a company that would work alone side his Uncles they would do the grading and once they were through he would go in and finish.
He was taking in school land development and design. He had already started working his step-dad for the new F-250 he needed to pull his equipment... Life through the eyes of Matthew was a beautiful place and Paul was always the first person Matthew went to when he had a plan or a new idea. Paul and Matt spent a lot time talking about the plans for this company and in the end Paul too thought they could make it work.
For me I was just happy seeing my baby making plans for what was yet to come. Uncle James and Granddady always bragged about what a fast learner he was and what a harder worker he was. Matthew loved learning how operate all the heavy equipment, but most of all he loved working with his Uncle James and his Granddady... He grew up so much that summer. I will always be grateful to the men in my life my husband, my dad and my brothers they filled a void in my son that he so badly needed. "They took the time to show him that he mattered, that he belonged, they listened to what he said and they gave him what he needed".
I love you Matthew!!!
Ana and Britani's New Necklaces from Santa

Do You Remember Me
TO SOME I MAY BE NOTHING MORE THAN A DISTANT MEMORY.

MY LIFE ON EARTH IS OVER NOW, BUT DO YOU
REMEMBER ME?

I KNOW I LEFT WITH OUT WARNING, BUT GOD'S WORK FOR ME HERE WAS THROUGH.

PLEASE DON'T TRY TO STOP THE THOUGHTS OF ME BECAUSE I NEVER WILL OF YOU.

SOME MAY HEAR OR SPEAK MY NAME AND VANISH THE THOUGHT OF ME, WHY IS IT NOW THAT I AM GONE NO ONE STOPS TO SEE.

I'M CLOSER TO YOU NOW THAN I EVER WAS BEFORE,
I LOVE YOU ALL JUST THE SAME AND WILL FOREVERMORE.

SO,PLEASE DON'T LET MY MEMORIES SLOWLY FADE AWAY...
FOR I'M STILL HERE INSIDE YOUR HEART YOU SEE,WHERE I WILL
ALWAYS STAY.

DON'T THINK OF ME AS GONE FOREVER BECAUSE SOMEDAY
WE'LL MEET AGAIN.

KEEP ME CLOSE INSIDE YOUR HEART UNTIL GOD TELLS YOU WHEN.

YOU MAY BE THERE FOR MANY YEARS NO ONE EVER KNOWS,
SO LET MY MEMORY STAY ALIVE AS THE LOVE INSIDE YOU
GROWS.

SOME OF YOU MAY WONDER WHY GOD CALLED FOR ME SOONER THAN YOU'D PLANNED.

BUT PLEASE DON'T BE MAD AT HIM, FOR I'M IN THE MASTER'S HANDS.

PLEASE REMEMBER ME WITH LOVE AND WITH EACH TEAR THAT YOU
CRY, REMEMBER I'M RIGHT BESIDE YOU STILL.

IN YOUR HEART I'M LOCKED IN SIDE.




He is Not Gone

Ease your grief, he is not gone
For in your heart he lingers on.

His smile, his laugh, his special way,
Will comfort you from day to day.

You'll feel his presence in the breeze
That dances gently through the trees

And its his face that you shall see
when you're in need of company.

At anytime you can recall
the love you shared... you saved it all.

And really more than anything,
You'll find peace in remembering.


©Elizabeth Dent


"Matthew and his brothers"
~Even Strong Men Cry~

You think because he's a man he shouldn't feel the pain,
of having his heart broken and tears that fall like rain.
Men you say are stronger and never show their fears,
they don't let life destroy them, a fortress through the years.
Let me tell you of a battle waged daily on this dad,
leaving his heart in shreds with no happiness to be had.
Death came to call and took his loving son,
it left his heart broken, his world undone.
This battle has him crying and crawling on his knees,
if you listen you can hear him begging, "Why God, please?"
He sees what it has done to his wife and his life,
as they live daily with grief's never ending strife.
Now his closest friend, his son, lives beyond the sky,
and when death comes to take your child..... even strong men cry.

~Charlene Dickerson~ ©2001


A Blast From The Past!!
The Orginal Mullis Gang!!

In the beginning these were the sweetest boys you could have ever imagined. Then came puberty; and they rocked my nerves. They were still pretty sweet boys though at times I would have like to have; " well I should probably leave this to the imagination" somethings are better left unsaid. One thing is for sure I loved Matt; shit I loved them all. I still do. The jokesters is what I called them. They were inseparable for many many years. Forget the thought of them ever showing up for school, they had a plan and learning wasn't part of it. They thought they already knew it all, in they're minds they were smarter than the rest. The more I tried to get a grip on these boys the more of a grip they got on me. These guys will hold a dear and special place inside my heart forever. In the end each of them stood bravely in the chapel and spoke out loud of they're forever love for the friend they had lost. They carried they're friend for his last walk as they were all pallbearers. I was so proud of how they stood by my son until the very end.
Guys I love you,
"Matt loves you"!!






'P'Money


A Mother and Her Son

We walked together, you and I.
A mother and her son.
We had hopes and dreams for tomorrow,
But tomorrow didn't come.

We walked together, you and I.
We talked, we laughed, we loved.
We shared so many happy times
And for that, I thank the lord above.

We walked together, You and I,
But only for a short time.
For all too soon it ended
Leaving pieces of broken hearts behind.

And even though I miss you,
More than words can say,
I thank God that I got to walk with you
Every precious moment of every day....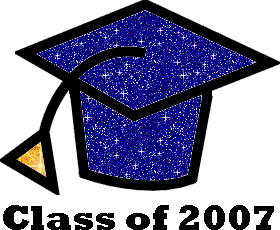 A month or so before Matt's accident he went to a local photographer and had these wonderful Senior Pictures taken I have and entire book that I carry with me everywhere. And a couple of months after he had passed his girlfriends mother Nancy surprised me with a 2007 graduation tassel, for both of these I feel so blessed. They have given me strength through so many sad days.

He was really working hard going to school all day and night he had finally for the first time ever made honor roll he was so proud of himself he told me one evening after I got home from work " Hey Mom check this out I can't even make a "C" any more not even if I try". My husband and I laughed so hard at how confident he had become in his self; we would even display his report cards and his papers on the refrigerator as if he were a little kid to show him how proud we were at how far he had come.

This would be his final year he had finally pulled it off. He was so excited about graduating. The Friday morning before his accident while getting ready for school I sat on the sofa talking to him about school and one of the last things he said to me that moring was "Mom this school stuff can you believe it " I sooo got this. see I told you if it is the last thing I ever do mom I'm going to put my Diploma in your hands you'll see." And he did!!! Not the way I wanted him to. I wanted to see them place it in his sweet hands and see his smile and feel the excitment through him. I never got that just like I'll never get allot things I had hoped and dreamed for him.
The week after his funeral I received the acceptance letter from the college where he had applied. My son going to college WOW! What a dream. I later made the call and told them that he could not attend, and I explained why. This was a major blow of reality to my already broken heart.

But inspite of it all I know I am so lucky to have had a Son that gave so much of him self just to make his mother smile. This has become my daily prayer," Dear God how am I to live without my sweet baby boy, I pray for you to please give me strength for with this pain that grows inside of me I am so unsure and afraid
that I just can't......live without him.
Matthew I miss you so bad. Your mom loves you so deep and so much!!!








Matthew K. Mullis and Hannah M. Guest
Newnan High School
Class of 2007





Matthew's desire for playing the guitar started after he meet his friends Monkey and Buzz as Matt referred to them; I believe they're real names were Josh and Matt but I'm not totally sure.
Matt called most of his friends by nick names and he had so many friends that I just wasn't able to keep up with their actual names.
Matthew usually kept his guitar at Hannah's house and her dad Greg would spend time teaching him how to play.
Matthew thought Monkey was the best he had ever heard. He was forever telling Paul and I how good he was and on many occasions he would come to our house and play.
While many of Matthew's friends stood in the chapel and told of the sweet and wonderful things they would always remember about my son; Monkey choose to play a final song for him at his grave.
Matthew use to always make Monkey play Stairway to heaven, and as a final tribute he knelt down on one knee and played so beautifully "Stairway to Heaven".
I was so very proud of him; I could only imagne how nervous he must have been with so many people there but for Matthew he played anyway.
Later on within the next couple of weeks while going through some of the videos and picture that Matthew had stored on his cell phone; I ran across one very special one it was Monkey playing Stairway to Heaven for Matthew.
I could hear Matthew at the end of him playing saying man that was absolutly great. The tears flow every time I watch it for I will never forget how beautiful he played for Matthew that final day.









THAT I CRY EACH DAY SINCE YOU'VE BEEN GONE!!!!!

GOD I PRAY THANKS TO YOU FOR BLESSING MY LIFE WITH THE BEAUTY OF MY SON.
LORD IF YOU HAD TO CHOOSE AN ANGLE HE WAS THE PERFECT ONE.
HE ENRICHED MY LIFE WITH SO MUCH JOY.
HE MADE ME LAUGH HE MADE ME SMILE.
WITH HIM MY LIFE WAS A WORLD OF SURPRISE.
LORD BESURE HE KNOWS JUST HOW PROUD I TRULY AM.
JUST BECAUSE HE'S NO LONGER HERE FOR ME TO SEE DOESN'T MEAN I'M NOT STILL HIS MOMMA BECAUSE THATS FOREVER WHO I WILL BE.

By: Carol Ragsdale
Matt's Mom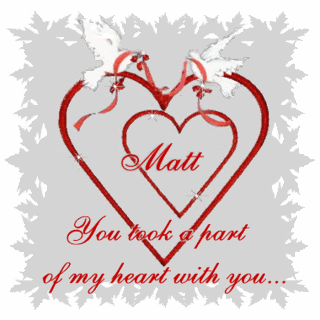 I cried my self to sleep last night

I cried my self to sleep last night; Oh God, I miss my child.
I screamed his name one hundred times but heard not one little sound.
This pain is truly consuming me it will not go away.

I try so hard each and every day but I can not find my way.
There is no where that I can turn no where for me to hide.
And open wound of bleeding hurt, and God want let me die.

I want so badly for you to see it is no longer me.
Only tortured remains of what I use to be.
Forever lost within a world where for me there is no peace.

Blinded by the emptiness that only I can see.
Longing for the love that only my son can give to me.
Knowing that forever more this is all I get.
Stuck in a world where I no longer fit.
By: Carol Ragsdale Matt'sMom
This year 2008 I decided to sponser a Little League team in Matt's name. It is and honor for me to help support and make possible for all kids to be given and opportunity to share with there families the wonderful experience of this sport. I hope being allowed to sit and watch other kids play will bring back some of the sweet memories I have of watching Matthew play. He had such a hugh passion for baseball. He played every single year of his life. I proudly watched every game he played . On the baseball field nothing about life mattered except Matthew and the game.....
Below almost to end of his page is the banner hung by the NYAA in Matthew's memory and his love for baseball. It hangs on the 7 & 8 year old field to the left of the rec. I plan to post his teams schedule as soon as I can get it. I figure what better place to feel the presence of my son than the baseball field..... My mom said oh my this team will be out of this world they have now been blessed with and Angel that just so happens to be great at baseball. I'm looking forward to watching them play. I guess for me the key word is forward maybe there is hope after all.
Wish his little team good luck.....
The Dove and what it has meant to us...
Luke 3:22
... and the Holy Spirit descended on him in bodily form like a dove. And a voice came from heaven: "You are my Son, whom I love; with you I am well pleased."
Genesis 8 "The dove is also a symbol of peace"
The morning of November 11, 2006 as family and freinds began to gather at our home, giving us the much needed love and support that was required for us as we began trying to face what we now know to be the most painful journey in life....
I will never be able to forget that morning hearing the words that my Son, my Baby was gone, to never be again. It was way more than I could possibley handle. The pain was deeper than I could have ever imagined. As I stood out side with my dad who was as well trying to come to grips with what was yet to come we noticed that there where many"White Doves" standing at the fence that was around our pool.
I have no idea how many "White Doves" there were; but this morning they were every where. The morning before Matthew's funeral we were once again drown to the attention of the many "White Doves" that were in our yard, as they formed a perfect arrow and flew accross our home, we watched in total shock as they flew straight up into the sky then one by one the arrow began to break apart and they disapeared into HEAVEN ! ! ! !
A week or two later as I painfully visited the site where my son had taken his last breath; standing at the Cross placed with love by Matt's friends I saw again the "White Dove". It was then that I begin to understand that it was a symbol. That the "White Dove" was sent from GOD to let me and my family know Matthew was at peace. He was in the Hands of the Lord....
The picture above was taken by "Theresa; she lives in the house behind where Matthew wrecked. She as well began to notice the "White Dove" and she too understood it's meaning. The "White Dove" in the photo seemed to live at the Cross for that enire year, and I am greatful to her for taking the picture of Matthew's beautiful "White Dove" It servers as a reminder of my love for Matthew, and God's love for us all........

Matt was always number 5 when he played baseball, it was his
favorite number the same as Pete Rose. This was Matt's all time favorite Baseball player. He had 2 autographed Pete Rose Baseball's that he loved. He started playing at the age of 4 because of his birthday he was always the youngest and the smallest on his team. He was very talented when it came to this sport.

I will never forget how he would stand at home plate and before he would get ready to swing his bat he would kiss the tips of his fingers and then lay them so sweetly on the side of his bat. He would say that was right where he would hit the ball; so kissing it brought him luck. He was such a show off when he played. He could catch anything it was like he had a magic glove. The fact that he was so fast never hurt him much either, but because of his grades he never got to play High School Baseball which had always been one of his dreams.

By the time he was finally making the grades he was told by the couches that he was too old to play. I will remember this day forever he came home from school and had this really sad look on his face. I felt so sorry for him when he later told me about it. But as his mother I had to remind him that he had brought this heartache all on himself, while wasting what could have been the best days of his life.

Don't get me wrong I still felt his pain and I'm sure there was something I did to try and make him feel better; that was just the way I was with regards to him. Even though it may have been his fault I always went the extra mile to try and make something good come from it just so I could see him smile. Matt's step-dad Paul always said your doing that boy no justice by always fixing and giving to him. But hey what's a mother to do when she loves her baby the way I love him. A smile and a I Love You Mom, is worth everything in the end.



My Brother with a burdened heart and a troubled mind,
I kneel by the side of your grave and; I cry for you my brother,

I love you so much, For no longer can I be brave.
I know you would hate to see me cry.
But, everything's gone wrong And I need to tell you I love you.

I haven't told you in so long.
You used to dry my tears away And put a smile in their place.

Oh God, I'd be so happy If I could only see his face.
You see, I miss him terribly. We were close, him and I.
He taught me so many things, Lord. He took the time to

Why did he have to leave me? I feel so all alone.
I long to hear his voice again, To call him on the phone.
Oh Lord, please give me strength To bear this awful pain.
Tell him that I love him, Lord. Slow these tears that fall like rain.

Assure me that we'll meet again, Upon your Golden Shore,
And once more he'll be my brother
In Heaven,
forever more!!!!
Matt-Matt I Miss You!!


answer why.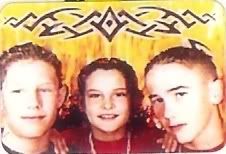 It is not flesh and blood but the heart which makes us father and son...



Stepfathers

Stepfathers are a rare breed
They are called upon to do the tough deeds
Saying "no" to the children when Mom can not.
Leaving you as the bad guy and also called mean.

No one stops to think of the love you have for the child
It's been going unnoticed for a long while
It's time we speak up and let others know
The children are also ours and we love them so.

In tough times moms reply "This is my child"
We don't retaliate because that's not our style
Yes, Mom, you gave them life, it's true
But we stepfathers gave our lives to them and to you.

Just remember we are grieving too
Maybe as much as you, yes it's true
Your tears may seem to come more frequently
But ours come mostly in secrecy.

This is because we are grieving for two
Our child and yes a life anew
We have lost our wives and the life we once knew
It's unbelievable but unfortunately very true.

Just remember we love like you do
Deep in our hears and souls through and through
There is no "step" in a father's love
We are the guys God sent from above.

-by Wayne Bell

Matthew loves you Paulina you know this because he told you!


Other sites created in Matt's memory are:

http://www.teensremembered.org/georgia/Matthew%20Mullis/index.html

http://www.myspace.com/inmemoryofmattmullis

This is a photograph of a 2Pac poster that is on the back of Matt's bedroom door. In all the years that it has been there I never noticed what it said until just the other day. So I took this picture and decided to share it.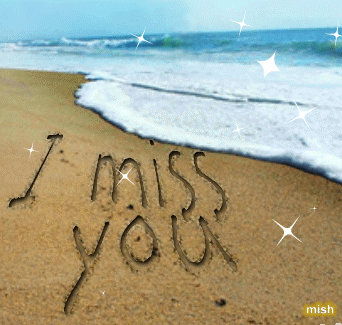 Blessed Are The Moments

I felt the chill of the wind blow today; it was a breeze from deep inside. For a moment I believed you were hugging me and so I tightly closed my eyes. It was only then that I felt upon my cheek the sweetest of surprise. The softest lips, a gentle kiss, and the tears I could no longer hide.

They were not tears of sadness, but of joy that I did cry.
For with this kiss brought visions that my heart could not deny. At first it was your love I felt with a force I recongnized, followed by the sweet embrace of laughter and then your smile.

It was until I saw your eyes that I truly understood that you my son love me your mom and our love is still alive. Blessed are these moments when the veil opens wide and you are finally able to help heal my pain inside. You promised to never leave me, and now I do believe that forever my sweet Matthew, you live with in side of me.


Love,
Mom

You Will Forever Be Apart Of Me.
A Sadly Missed Son

I've come for a little chat ,son
I know that you can hear,
whenever things are difficult
I always come in here.

I walk around and talk to you
And think about the past,
All those precious moments
Destined not to last.

I feel your eyes upon me
As I turn to walk away,
And that little chat I've had with you
Gets me through another day.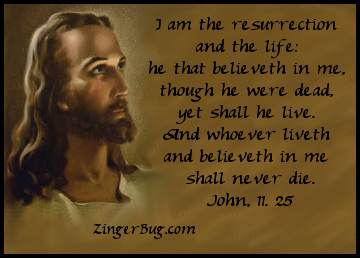 Matt & Chase


Matt got his Costa's year (2005) and of course he had to wear them in some of his senior pictures. He broke them a few months before his accident but later in my pain stricken state I sent them back as he had been asking me and got them repaired. On Christmas Eve 2006; I wraped and gave them to Matt's best friend Scott Baker who usually when I see him now is proudly wearing them. In my heart I believe Scott is the only one Matt would have approved to have had these.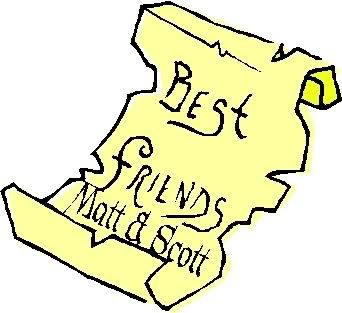 These two boys were always together.
Matthew loved Scott like a brother. Matthew was the loud always making a joke or funny remark one, and Scott was the quite shy one.

Matthew had to have Scott with him every where he went. I have sat and listened to the laughter of these two for hours at a time. Matthew picked on Scott so much for being shy that I often wondered how Scott stood being around him so much.

One of my most happiest memories of them was the day we painted Matthew's room and of course Scott had no choice but come help. They painted the chalk board wall and made the worst mess you could imagine. They spent more time picking at each other than painting.

I have heard many times the saying that when someone dies they pass along at least one special gift of them self to someone else; now I know this to be true.

Matthew's special gift was his voice and, his strong ability to speak to anyone about anything. Soon after Matthew had passed I begin to notice the huge difference in the way Scott spoke, and the confidence he now spoke with. Then my husband and my daughter noticed, and before long it seemed everyone was making comments to me and others about Scott and his new voice, and how he now talks all the time.

I can now hear Scott talk and it is like hearing my son. His choice of words, the sound of his voice, the ease now in which he makes comments and jokes. Scott talks all the time now where as before he would not. I can see Scott and feel Matt so very close by.

It does not surprise me how ever that Matt would choose Scott for the gift of his voice, as I said earlier Matthew loved Scott like a brother and would have done anything for him. Scott will always be apart of my family and Jennifer and I will always love him.
One of Matt' favorite sayings

"Hey Scott, Bro you got my back"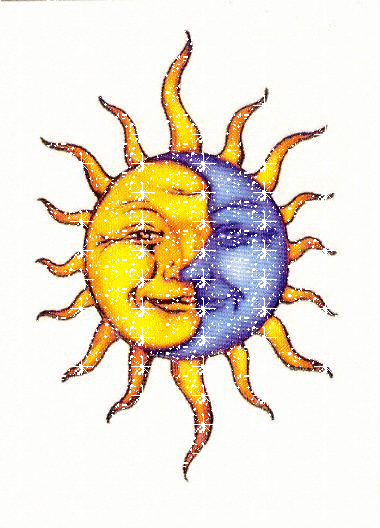 Matt's first real tat is of the sun, I didn't really want him to get it but I liked once it was done.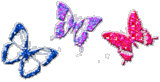 Ana who is now 5 and Matthew's oldest neice strongly believes her Uncle Matt-Matt sends her beautiful butterflys. They seem to be drawn to her and every time one flutters by she screams out loud "Thank You Uncle Matt-Matt "I love you too".




Matthew has had a playboy subscription since he was 13. And yes I guess I paid for it. They have just recently stop coming when his statement came in a couple of months ago I wrote and canceled stoping the delivery.

The first time they starting arriving I noticed they were coming in Pauls oldest son's name Joseph. But Joseph said hey I didn't order these. Matt spoke up and said hey man I did; so I paid for them not wanting Joseph to be responsible for something Matthew had done.

When it came time to renew I change the subscription over into Matt's name. My husband said hey at least he looking at girls. If he wants the magizine let him have, and so I did.....




In My Moms & Sisters Heart Forever I Will Be And There Is Nothing they Love More Than Sharing LovingMemories Of Me!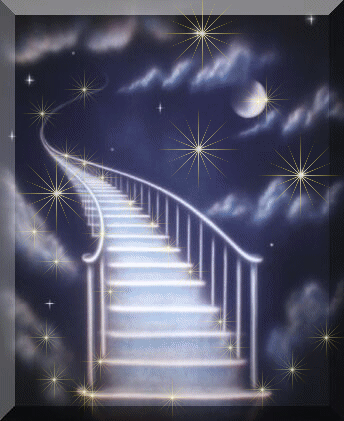 If Teardrops Were a Stairway...

If we had one lifetime wish
One dream that could come true
We'd pray to God so hard
For yesterday and you.

The things we feel so deeply
Are the hardest things to say.
But we your family, love you
In a very special way.

They say memories are golden
Well maybe that is true.
But we never wanted memories,
We only wanted you.

If teardrops were a stairway
And heartaches made a lane,
We'd walk a path to heaven
And bring you back again.

A thousand times we've cried.
If our love could have saved you
You never would have died.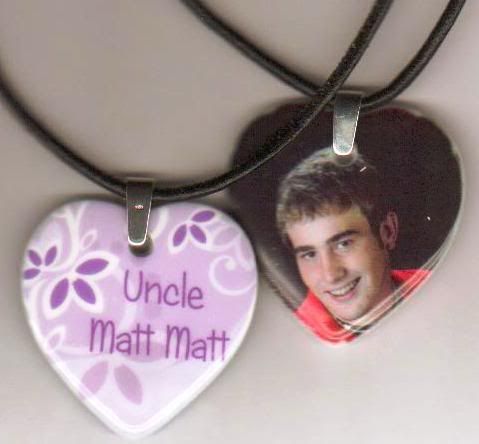 Matthew & Jennifer, Ana & Britani
Matthew and his sister Jennifer where born with a protective bond of love for each other. Sometimes I thought these two kids can read each others minds.
When Jennifer had Ana and Britani, Matthew became instantly one of the best Uncle Matt-Matt's that a sister could ever hope for. He loved these girls like no other.
They talk about their Uncle Matt-Matt all the time. Ana has sweet prayers that she says to him, and Britani believes she see's him and talkes to him, she swares he makes funny faces at her and tickles her feet when she tries to sleep.
The first time she told me that Uncle Matt-Matt was tickling her feet I got the sweetest memory of Jennifer and Matthew as they use to sleep head to toe, and Jennifer would make Matthew scratch her feet before she would go to sleep. "God I pray for you to watch over my girls and give Jennifer the strength she needs to learn to live in this life with out her brother. May he always be near her and forever in her heart".....



Matthew, Hannah, Scott, Alex, Tyler and Beth went to Panama City Beach Florida. Matthew and Scott were going to get their own hotel room; and though I tried desperately to tell them they were not old enough Matthew insisted he knew more than me and made himself a reservation.
My cell began to ring as soon as they arrived and tried to check in, and was told what "they were not old enough.... The lady were Matt had made his reservation was kind enough to help him find a room where he would be old enough to check in on his own. Of course he lost the money I had already paid for the first reservation; but this was not a problem to him. He called as soon as he found the new room and said hey Mom I need you to fax over a copy of your credit card and your drivers license and I'll be set.
I remember just laughing at how none concerned he was with the money he had just wasted, but how very concerned he was with me getting the problem at hand resolved.
And just like he requested I resolved his issue. He came home with a tattoo of course the hook you see above on his arm. He loved his hook, and he loved showing it off. Don't let my right hook get you mom. I always told him Hannah was his right hook. She grounded him and gave him purpose.
I will always love her for that, and more. The guy who gets Hannah will be one lucky guy, she's a wonderful, vibrant and very beautiful girl, that will forever be dear to my heart..


Just the way she was to my son's heart.....




This was written by Matthew on my desk calender.










It is one of those days that I will never forget. Matt and I spent the entire day together; I had the great privledge of getting to watch my son as he got ready for the Prom. Matt had been to the prom many times but always before I was working and didn't get to see him before he left. But not this time, there was no one home but he and I so as soon as he put his tux on he came running out of his room so that I could check him out.

I watched as he took his time fixing his hair while he and I talked; we laughed at his shear white funny socks. We took lots of pictures of him at our house. Then he decided he wanted a hat to go with his tux, so that he would be in white from head to toe. He must have tried on 20 hats before picking one.

Then he had to have and earring to complete the look. When we left the store and was walking back to my car he put his arm around my neck and said mom I love you so much, I remember telling him okay baby I'm not going to forget to stop and get you some cash.
He said that's not funny mom I do love you, but I do need some cash. I have always teased him about money being the only thing he loved me for, and he would always act as if it made him so mad.

By this time we are running late and Hannah is mad, but they make up before they leave. My mom and Jennifer meet us at Hannah's house so that we can take pictures of everyone with Matt, and of couse the beautiful couple; but hey I forgot about me and as always there are no pictures taken of Matt and his mom.

Matthew and Hannah were always a pretty couple but on Prom day they were breath taking beautiful. Matt borrowed his Nanna's yellow hummer to drive, and as always with Matt he had a friend tag long so his long time friend Jeremy went with them. The next morning he and I sat and he gave me the details of all the fun they had.
"Thank you God for allowing me this time with my son."
&
Thanks Marla for helping me to now have a picture of Matt & I together.


I think of you and I see myself

I think of you and I see myself fearing every second of the day.

I see your smile in my mind and tears roll down my face.

I remember our life the way it was before, and then I remember the sound of the knock at our door.

The words that will forever haunt what is left of me.

The morning the woman I was died on her knees, screaming "Please Dear God don't let it be" ..."Please Dear God don't take Matthew from me"...

How will I live life after death; my heart completely broken my life a total mess.

I closed my eyes to try and hide my pain and heard the sweetness of Matthew's voice saying to me, "Please I need you to be my mom. the one I believe in, the one I've always counted on. You can not stop, mom please you must go on.

If you can't for yourself then do it for me. I'm your son Matthew and I love you endlessly.

I think of you and I see myself, I'm your mom and I remember all that we shared, and through me and our love you will forever live.

By: Carol Matthew's Mom


Quietly I'm remembering you
in the silence of my heart.
Each thought of you, a treasure
while we are now apart.

At times I'm filled with longing;
Your face I'd love to see,
To feel your warmth, to hear your voice,
to have you here with me.

But God has a plan; He created you
and numbered all your days.
May he hold you in His loving arms
and surround me with His grace.

With the hope of reunion in Heaven one day,
I entrust you to His care.
Cherished memories of you live on in my heart.
Your life is a gift we share.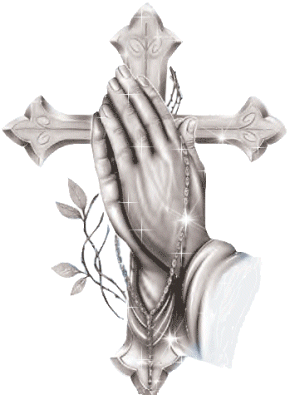 The White Cross was built by one of Matthew's very best friends "Tyler's" dad. After Matthew's funeral service they all gathered at the site where Matthew had wrecked and placed the cross into the ground; the above photo was taken in memory and love of the great friend they would all now have to live without. I have to pass this site each and every day as I travel to and from work it is two miles from our home. And even though time has continued to pass I still can't help but wonder what really happened that early morning that cost my baby his life.
Was he in pain; did he call out for his momma; why was he driving all alone; why was he on that road; why was the passenger seat belt fastened???? I could fill this entire page with the whys that consume my mind. There will never be peace for the mom he has left behind. I will painfully miss him forever!!!

Matthew never went any where by himself; he always took Smokey Road when he drove; I was awakened that morning by the sound of kids voices and cars cranking and leaving my yard; I assumed Matthew's friends were leaving so I did not get up' just minutes after I heard them leave two police officers came to tell me my son was dead. I was not allowed to see Matthew prior to the viewing at the funeral home and I will struggle with this for the rest of my life. He was my only son I am his mother I needed to be with my baby, I should have been allowed to see him, to hold him, to be there for him.
Paul and I will never stop grieving for the son we lost that morning Life has not gone on for us..... We both pray that our son is at peace but for us there will always be hearts broken beyond repair....

In Loving Memory of You
Things That Will Forever Remind Me Of You...


Matt loved the UGA, it was one of his favrote hat's and believe me he had many but this one even had his name stitched on the back . I later found this hat it was in the trunk of his car. I tried to clean it but he had really put some ware as well as dirt on this hat. When I told Hannah that I had found it she said that he had worn it while working for J & J thats the company owned by my brothers Matt's Uncle Jack and Uncle James. And that's a whole another story all to it's self.

You rarely saw him that he wasn't drinking a "Mountain Dew" He would call me on my cell every evening when he knew I would be leaving work and say "Hey mom what'cha doing; stop at store and pick me up some"Mountain Dew". He and his friends would go through at least 2 12-packs a day...
His all time faviorte was a Navy Blue LaCoste hat that had been given to him by his life time bestfriend Alex... It now hangs on his bedroom mirror as soon as his sister saw it she said look some of his hair is stuck on clasp in the back. I hadn't even noticed, but now no one touchs it much so that we will forever have a tiny bit of his soft sweet hair. He loved LaCoste period anything baring the alligator he wore.
New Balance was the only tennis shoe he would wear his last 3 pairs were 992's. He loved them he had them in gray and navy blue. After his accident they brought to me 1 navy blue New Balance that was found in his dad's car the morning he wrecked. I placed it on a shelf in his room, at night the reflectors that are on the back glow in the dark.
Polo Shirts and Khaki Pants or Khaki Shorts is what you would see him in, except for one pair of patch work plaid pants and Abercrombie & Fitch jeans which was rare. Every monring without fell I would open my bedroom door and in a pile would lay his clothes for me to iorn before waking him for school. I miss ironing his clothes more than any thing you could imagine.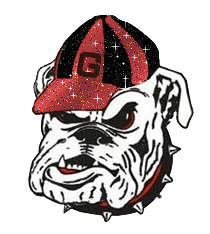 Sitting on his desk is a small Georgia Bull Dog I'm not even sure where he got it but one of his hat's is laying drapped over it and only the tiny face is showing.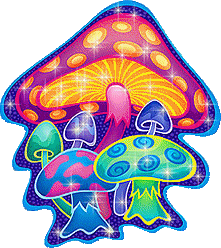 Matthew loved to draw mushrooms, and in quite a few of his note books that are still in his room are the pictures that he drew. After Matt's accident a few of his friends drew mushrooms on the chalk board wall he and his best friend Scott painted just a few weeks prior. I bought and placed a small ceramic mushroom at his grave, but later because of the strick rules was made to remove it. So I placed it next to my small fish pond. And every day when I walk out side the site of it does make me smile.
He also liked Clark Wallabee's
The day that I finally bought him a pair I couldn't believe how much they cost, when I was a teenager these ugly shoes were cheep and under $20.00. But hey in the end it was what ever he wanted. Or at least thats what Paul says. Lets all go broke for Matt. We gave it our best shot!
Sunflower seeds seemed to come spitting out of his mouth all of the time exspecially when he was playing baseball, there is a pack in his night stand right now today.
Slim Jims as soon as you would leave to take him to school he would say hey mom stop at the store so I can get something to eat and he would go in and come running out with about 3 slim jims and there were always wrappers in the back seat floor board of my car.
Reeses Cups we would share, and even if he went to the store with out me he would either buy me a pack or save me one of his.
Boiled peanuts were his all time favorite, he would go to Hemricks almost everyday and buy a cup of boiled peanuts, little white cups use to sit all over his room. He loved snacks of just about any kind

I was in need of a new cell phone so when I finally bought one I purchased a pink razor, Matt was at home when they delivered the phone and of course he liked it and ask me mom let me have this phone, and as always I couldn't say no to him, so he ended up with my new razor . Everyone made fun of him for carrying a pink phone but thats what he liked most about it. He loved attention no matter how he had to get it. And believe me he was never attention deprived not for even one minute. But he always wanted more. His pink razor got pretty damaged in his accident but believe it or not it still works. He had some pretty cute photo's and a couple video's on it that I'm very thankful for.



These were Matt's favorite jackets, the camo one belonged to his girlfiend Hannah and he wore it almost all of the time. When she got her jacket back which was the night before Matt's funeral in the pocket she found a sweet letter that he had wrote to her before his accident. He was truely in love with her there is no doubt. The other is a White and redish abercrombie jacket that he wore for about 2 years. And then his trusty Columbia jackets in which he had many different colors. He was so bad about lending his clothes out to his friends that I've only been able to locate a few of them but so far I haven't located the green one that you see him in here. The morning of his accident out back on our patio beside the fire pit laid his dark grey Columbia jacket ; I picked it up and for some reason put it on. While picking out his casket that afternoon tears over came me and I was crying endlessly when I felt a bump on my leg. I reached into the pockets to see what it was and it was his digial camara. I turned it on and there was a picture that one of his friends had taken the night of his accident; he was sitting at his desk in his room and he was making a funny face and pretending to be picking his nose. As soon as I saw it I couldn't help but smile, because Matt loved to make faces and usally with the funny face he would create a stupid or funny saying to go with it. So once again my dear sweet son was looking out for his mom sending me just what I at that moment needed to make it through what was having to be done.



Matt got his 4-wheeler for Christmas right after Paul and I started dating. He had been screaming for this Yellow Honda for what seemed like for ever. Remembering the smile on his face that morning will forever be in my heart.
He would ride in front of the house for me to see him, doing a wheelie the entire way. I use to be so afraid he was going to flip over, and I have heard from a few of his friends that he sometimes did. Thank goodness I never saw him.
He would ride it with what seemed like no fear. He loved showing off doing tricks and popping wheelies. On occasions when the entire family would be at my moms he would leave and go get it so that he could have the entire family watching him ride.
As I'm sure I've already previously said Matt is the only boy out side of my two brothers and my dad that we have in our family, the rest of us are girls. He use to really like to brag about this; I believe it made him feel special.
Every Sunday at our house he would ride Ana and Britani around in our yard; they really loved riding with him. And then he would have his little private moment for me and Paul to watch him. I miss seeing him ride so bad. Sometimes I just sit on our front porch and close my eyes and picture him riding in my mind.


Matthew, Jennifer and me were all born in the same month (JULY), so I share with my kids the same birthstone and the same sign under the stars.

Memory of
Matthew Mullis
Matthew's Memory
This should not be a memorial poem
For you had so much to give.
We should be celebrating
A life that was meant to live.
For some reason we don't understand
It was your time to go.
And although we cannot comprehend
We pray someday we'll know.
Did God decide that he needed you?
More than we who loved you so.
Were you destined to be an angel
Are you watching us below?
Please know that we love you
And miss you more each day.
But knowing you're with Our Lord
Takes some of the pain away.
You need to know how proud we are
That God gave you to us for awhile.
And that we know some day
We'll again see your wonderful smile.
Until the day we're together
And our family whole once more.
Enjoy your time in Paradise
And greet us at Heaven's door.
~DMN~
This Poem was written in Mathew's memory if you would like to see it in beautiful color please just copy and pase the link below to your web browser. It is so beautiful in color please take a look....
http://www.jeanneshouseofangels.com:80/Matthewsmemory.html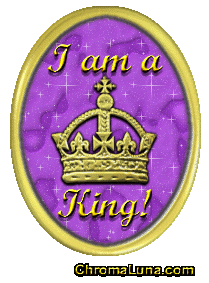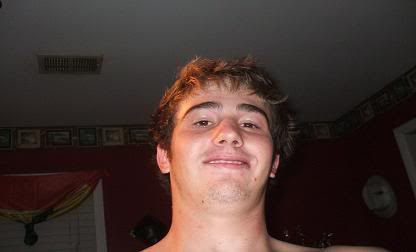 Matthew's Cars
Matt's got his first car when he was 17 a Black Land Rover Discovery. He got this one from Paul his step-dad. We left for vaction the day after we bought it and of course Matt had to drive it. The next morning when we woke up and went down stairs there was Matt's truck dented from one end to the next. He while backing up hit a landscaping box that scraped the entire passenger side of his truck. This was the first dent of many to come. See Matt had a serious problem about hitting things while backing up.
Then his second car when he was 18; a Red Mustang. He sold it to a girl that lives here in Newnan so at times we still see it around town.

The green M&M as we call it was his third car. He bought this one with the help of his sister. The two of them spent months searching every where for the perfect car that the two of them could fix up for show, oh yea she also was the one to pick out the mustang as well. He loved his little green civic with all it's extra and had really big dreams of how he planned to further fix it up.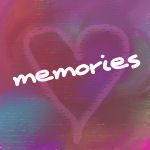 Love is Stronger than Death
There were so many things that Matt use to do that I as a parent took for granted that I would always be able to see him do; so I failed to take the many photographs that I should have been taking. Now many of his wonders are just memories of my heart; things that I would absolutely give anything to have a picture of him doing. Like him turning flips off our diving board, or the rails of the ladder in the pool; or wheelie's on his 4-wheeler across our front yard.
Jumping on his trampoline turning flips in the air the way he use to always do. Matt was so acrobatic he could stand on the ground and turn all kinds of flips frontward's, backwards he was pretty amazing to watch. He was great on a skate board he had grinding shoes and could grind rails and do quite a few different tricks. He skated for what seemed like forever rollerblades and skates he was very good at both.
These are just a few of his many wonders that I failed to photograph. If I had it to do over I would have never put my camera down. I would have instead made him crazy following him around snapping a thousand pictures of everything daily he did.
If I can give any advice to a parent still blessed with their kid it would be to never let one minute of their life be taken for granted. Because in a split of a second it could all change, so take pictures and more pictures just in case.
I'm sure I could go on and on about the things he really loved. He was so very special to me as I'm sure you can now tell, but to others I'm sure he was just a typical very spoiled by his mom young man. But if given a chance I would do it all over again and probably even spoil him more just because I could, nothing in this world made me happier than when he was happy.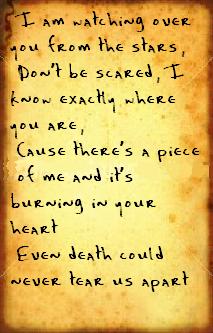 Matthew Keith Mullis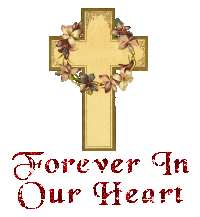 Dear Lord
I Pray please watch over my son and keep him safe. Give me strength to survive this pain; and when I die please Dear Lord let his face be the first I see as I enter through Heavens Gate.


THANK YOU FOR VISITING
I HOPE THAT YOU ENJOYED THE MANY MEMORIES OF MY LIFE
IF YOU HAVE A MEMORY OR PICTURE YOU WOULD LIKE TO SHARE JUST SEND IT TO MY MOM
AND SHE WILL PLACE IN ON THIS PAGE HOW EVER YOU WOULD LIKE
THANKS FOR TAKING THE TIME TO SHOW HOW MUCH YOU CARE
FOR MY FAMILY AND MY FRIENDS THESE PRECIOUS MEMORIES ARE TREASURES OF WHAT WE ONCE SHARED.
PLEASE LIGHT A CANDLE
IN MY MEMORY
BEFORE YOU LEAVE
IT MEANS SO MUCH TO THOSE
WHO LOVE ME !
In LOVE Remember Me

Sometimes I sense a little flutter.
Like a shadow swiftly slipping by.
Or I hear a silent, gentle murmur.
Like a soft whisper from out the sky.

Sometimes... I hear you call my name,
Or clearly see your face before me.
And I feel that you are with me still.

Then peacefully... I come to know
As I am thinking happy thoughts of you
You, my son, are thinking of me too.
Loving memories fill my aching heart.
As dreaming dreams of what could be.
Or might have been, if you were here.

Until the piercing pain of losing you
Comes tumbling down on trembling fear.
And clearly once again I hear you say,

"But Mom…What if I had never been.
You could not then in LOVE remember me."

Best-Friends in Heaven
The two brightest stars in the sky are Matt and Ty!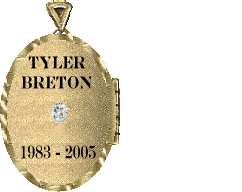 Sweet Notes For Mom
From Matt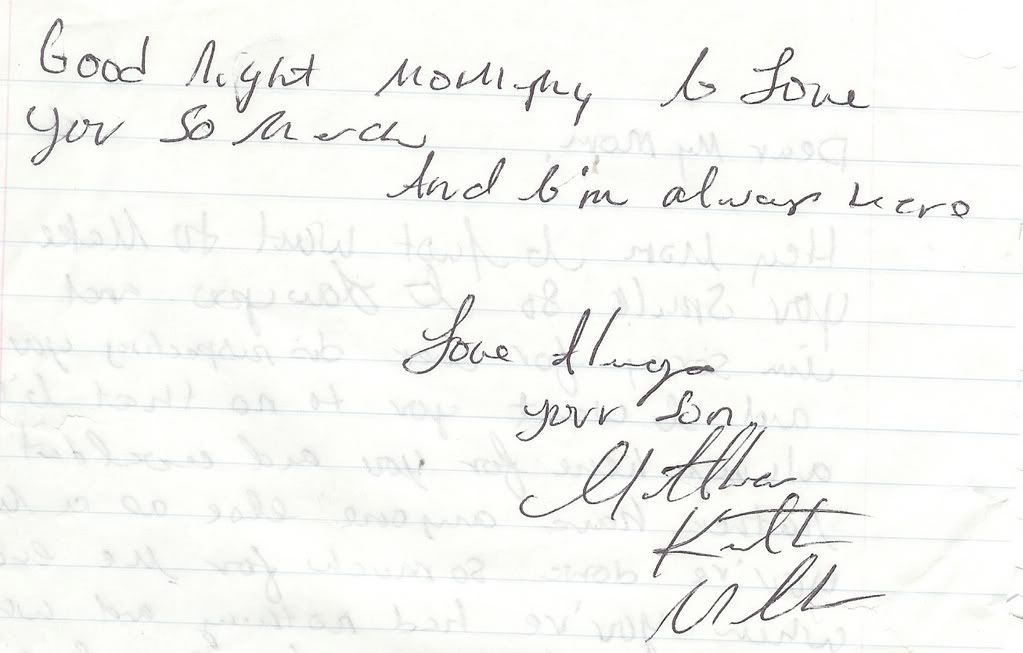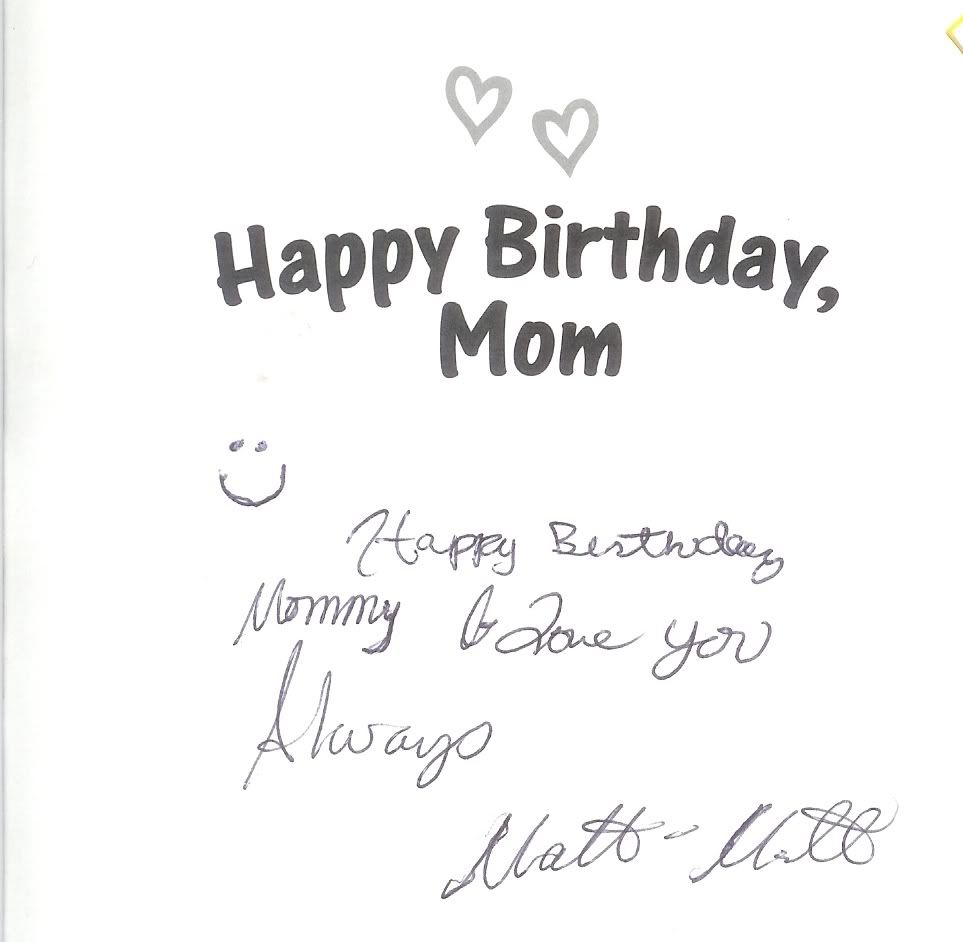 Sweet Notes to Paul from Matt

When I think back
On these times
And the dreams
We left behind
I'll be glad 'cause
I was blessed to get
To have you in my life
When I look back
On these days
I'll look and see your face
You were right there for me
In my dreams
I'll always see your soar
Above the sky
In my heart
There will always be a place
For you for all my life
I'll keep a part
Of you with me
And everywhere I am
There you'll be
Well you showed me
How it feels
To feel the sky
Within my reach
And I always
Will remember all
The strength you
Gave to me
Your love made me
Make it through
Oh, I owe so much to you
You were right there for me
'Cause I always saw in you
My light, my strength
And I want to thank you
Now for all the ways
You were right there for me
You were right there for me
For always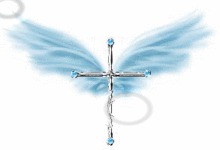 A Mother's Grief
by
Kelly Cummings
You ask me how I'm feeling,
but do you really want to know?
The moment I try telling you
You say you have to go
How can I tell you,
what it's been like for me
I am haunted, I am broken
By things that you don't see
You ask me how I'm holding up,
but do you really care?
The second I try to speak my heart,
You start squirming in your chair.
Because I am so lonely,
you see, no one comes around,
I'll take the words I want to say
And quietly choke them down.
Everyone avoids me now,
Because they don't know what to say
They tell me I'll be there for you,
then turn and walk away.
Call me if you need me,
that's what everybody said,
But how can I call you and scream
into the phone,
My God, my child is dead?
No one will let me
say the words I need to say
Why does a mothers grief
scare everyone away?
I am tired of pretending
as my heart pounds in my chest,
I say things to make you comfortable,
but my soul finds no rest.
How can I tell you things
that are too sad to be told,
of the helplessness of holding a child
who in your arms grows cold?
Maybe you can tell me,
How should one behave,
who's had to follow their childs casket,
watched it perched above a grave?
You cannot imagine
what it was like for me that day
to place a final kiss upon that box,
and have to turn and walk away.
If you really love me,
and I believe you do,
if you really want to help me,
here is what I need from you.
Sit down beside me,
reach out and take my hand,
Say "My friend, I've come to listen,
I want to understand."
Just hold my hand and listen
that's all you need to do,
And if by chance I shed a tear,
it's alright if you do to.
I swear that I'll remember
till the day I'm very old,
the friend who sat and held my hand
and let me bare my soul.
Dear Matthew,
I woke up this moringing and for the first time I knew deep in my heart
"It was you"
As I heard the words spoken so sweet
and so true I knew that these words were sent to me straight from you.
Son's never leave their mothers,
and mothers never leave their son's
together forever united as one.
"Sweet Matthew"
forever you are my son.
I know you are here with me always.

Written By: Carol Matt's Mom
Matthew's 3rd neice